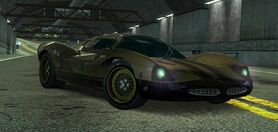 Rossolini LM Classic - włoski samochód sportowy z gry Burnout: Paradise
Samochód z lat osiemdziesiątych - to jeszcze o niczym nie świadczy! Wysoka prędkość maksymalna Rossolini i duża moc płynąca z dopalacza to mieszanka wybuchowa. Słaba wytrzymałość - nadaje się tylko do wyścigów. Niezły drift. Ma silnik umieszczony z tyłu auta. Jest lekko nadsterowny.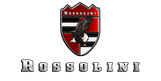 Rossolini LM Track Package
Edit
Po wygraniu piekielnej trasy otrzymasz nagrodę specjalną - Rossolini LM Track Package. Przerobione auto na tory owalne - większa moc dopalacza i odczuwalna większa moc silnika.